DotNetNuke Hosting
At iWebHosting.com.my, we specialize in DotNetNuke Web Hosting or DNN Hosting. Our control panel has built in installation wizard for DotNetNuke. We always update and maintain the latest version of DotNetNuke in our ControlPanel wizard. You can have DotNetNuke installed in just 1 click and 1 minute installation.
Windows Hosting Plan that support DotNetNuke hosting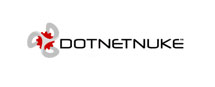 Best, Cheap & Reliable DotNetNuke Hosting by iWebHosting.com.my
All our hosting plans fully support DotNetNuke. With just $5.00, you can have your own DotNetNuke website running with MS SQL Express. However if you need more reliable and faster performance for your DNN site, you can always upgrade your site to MS SQL Database Server.
What is DotNetNuke or DNN?
DotNetNuke is an open-source content management system ideal for creating and deploying projects such as commercial websites, corporate intranets and extranets, and online publishing portals. DotNetNuke is built on a Microsoft ASP.NET (VB.NET) platform, and is easily installed and hosted with all of our Windows Hosting Plans.
What are the Benefits of DotNetNuke?
How Easy is DNN to Manage?
Additional Information
Add-on Modules - As the DNN continues to grow, so to does the number of interesting and intelligent modules developed by members of the community. Third party offerings are "non-core" modules (and module enhancements) for DotNetNuke 3, provided for free or for purchase.
Guided Tour - See how easy it is to build dynamic websites with a little time and creativity.
Showcase Sites - A list of portal sites built with DotNetNuke.
Discussion Forum - Forum for discussing all issues related to DotNetNuke.
FAQs - Frequently Asked Questions about DotNetNuke.
DNN is compatible with iWebHosting.com.my platform. You will need the SQL 2012, MS SQL Express or SQL 2014 database addon for DNN hosting.
All our web hosting plans support DotNetNuke Hosting and you can get DNN installed on your website in just 1 click and takes just 1 minute.
DNN is provided as open-source software, licensed under a BSD agreement. In general, this license grants the general public permission to obtain the software free-of-charge. It also allows individuals to do whatever they wish with the application framework, both commercially and non-commercially, with the simple requirement of giving credit back to the DotNetNuke project community.
DNN is built on a Microsoft ASP.NET (VB.NET) platform, and is easily installed and hosted. With a growing community of over 200,000 users, and a dedicated base of programming professionals, support for DNN is always close at hand.
DotNetNuke Hosting Features
Fully extensible and scalable

Suitable for many projects, from the smallest website to the largest corporate deployment. Internet or Intranet sites can be developed entirely with built-in DotNetNuke features, or can be augmented through third-party private assembly tools.

Clearly licensed under a BSD-style license

Software can be completely incorporated, modified, and adapted to personal/business use without having to worry about legalities.

Constantly evaloving through real world trial

The open source nature of DotNetNuke allows programmers and webmasters to read, redistribute, and modify the source code, essentially evolving the software at a rapid pace. End-user suggestions result in quick improvements and enhancements to the software.
Emphasis on Security

Emphasis placed on validation, encryption, "bug" tracking and potential threats.

User friendly interface

Well-researched interface makes it easy for users to manage all aspects of their projects. Site wizards, help icons, and an inutuitive user interface allow universal ease-of-operation.

Large user base and easy access to community support

With a dedicated core programming team, over 125,000 registered users, and a growing legion of third-party DNN developers, hosters, and resellers, community support is always close-at-hand.
IWEBHOSTING PROVIDE FREE ASP.NET HOSTING THAT SUPPORT DOTNETNUKE HOSTING
Our Free Asp.net hosting support the latest community server hosting, Before you decide to buy you can try our asp.net hosting by signing up our Free asp.net Hosting for 45 Days. Upon approval you can get your Free 45 days asp.net hosting account up and running within 15 minutes.
Please notes that all free asp.net hosting account will be auto renew after 45 days free period is over.
To try our free asp.net hosting please click the button below.
Order Now
For more information about our free asp.net hosting please click the button below.
View Details