Php Web Hosting Malaysia
Php hosting on iWebHosting.com.my Leading Malaysia Php web hosting providers specialized in Linux Web Hosting.
Windows Hosting Plan that support Php hosting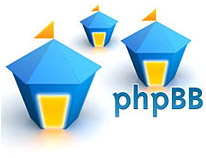 Php Web Hosting
Php is a general-purpose scripting language that is especially suited for web development. PHP generally runs on a web server, taking PHP code as its input and creating web pages as output. It can also be used for command-line scripting and client-side GUI applications. PHP can be deployed on most web servers, many operating systems and platforms, and can be used with many relational database management systems. It is available free of charge, and the PHP Group provides the complete source code for users to build, customize and extend for their own use.
What are PhpBB Features?
PhpBB are well developed with the solid features as follows:
Modular design for the Admin Control Panel, Moderator Control Panel, and User Control Panel.
Support for unlimited levels of subforums.
Ability to create custom-defined BBCode.
Ability to create custom profile fields.
Advance Permissions system.
Support for internationalisation through a language pack system.
A templated style system intended to allow easy customisation.
Why You Need to Choose PhpBB Forum?
PhpBB3 is the current stable version of phpBB. Following over three years of development and an eighteen-month beta/release candidate stage. PhpBB3 also provides administrators with much more control over every aspect of the forum software, such as how it is displayed to management of user and group permissions. Consequently, this increased functionality makes the administrative interface much more complex, and new users have found it somewhat more intimidating than phpBB2.
What are PhpBB Hosting Requirements?
Here are the main requirements for PhpBB sites:
PHP 4.3.3+ (>=4.3.3, >4.4.x, >5.x.x, >6.0-dev (compatible)).
MySQL 3.23 or above (MySQLi supported) or MS SQL Server 2000 or above (directly or via ODBC). And the good news are, all these features are supported on IWebHosting.com.my Linux hosting plan with 1 click installation features!
Top Reasons Why You Should Hosting PhpBB Forum With iWebhosting.com.my
Full 24/7 LIVE CHAT Support.
Multi Hosting of websites under one single account.
Knowledgeable and Certified (MCP, MCSE) Engineers working around the clock.
We are NOT resellers.
We DO NOT Charge any Hidden Fees.
Our Price is competitive and affordable. We don't burn your wallet.
99.9 % Uptime guarantee.
30-Days Money Back Guarantee.
User friendly Control Panel. PhpBB Installation can be done with "One Click" installation, and your PhpBB Blog will be accessible within few minutes!