SMF Hosting
WebhostforASP.NET fully supports SiteFinity Hosting on all shared hosting plan. SiteFinity can be easily installed on our control panel in just one click.
Windows Hosting Plan that support Sitefinity hosting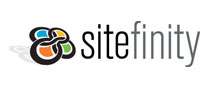 Sitefinity Web Hosting
SMF (Simple Machine Forum) is a free, professional grade software package that allows you to set up your own online community within minutes. The software is written in PHP and uses a MySQL database backend, although multi-database support is being developed for version 2.0. SMF is developed by the Simple Machines development team.
What is SiteFinity?
Sitefinity is an innovative development platform for creation and management of professional websites, community portals, and intranets. For more information about SiteFinity,
please click here
What are the Benefits of SiteFinity?
Why SiteFinity?
Why hosting SiteFinity with Us?
We support automated SiteFinity installation.
24/7 Technical support from our SiteFinity Expert
Managed Backup / Recovery of customer data - WebhostforASP.NET backs up all data daily and is available for recovery at anytime at your request
Fast and secure MS SQL and Web servers give you maximum reliability and performance
High Quality customer service second to none in the reseller hosting industry
We have extensive experience with SiteFinity hosting and troubleshooting
webhostforASP.NET windows hosting is compatible with the SiteFinity hosting management and collaboration application
What are the features of SiteFinity?
Features For Developers
Extensible architecture, fully-exposed API.
Integration of ASP.NET controls and custom modules.
Completely customizable through Visual Studio .NET.
Support for multiple Databases.
Featuring the award-winning suite of UI controls for ASP.NET.
Features For Users
Good Content Editing Enviroment.
Integration Search Engine Optimization Features.
Integrated Modules such as Blogs, Polls.
Fast Drag and Drop Page Editing.
Content Sharing and Branching
Support for Membership Subcription Services
WEBHOSTFORASP PROVIDE FREE ASP.NET HOSTING THAT SUPPORT SITEFINITY HOSTING
Our Free Asp.net hosting support the latest community server hosting, Before you decide to buy you can try our asp.net hosting by signing up our Free asp.net Hosting for 45 Days. Upon approval you can get your Free 45 days asp.net hosting account up and running within 15 minutes.
Please notes that all free asp.net hosting account will be auto renew after 45 days free period is over.
To try our free asp.net hosting please click the button below.
Order Now
For more information about our free asp.net hosting please click the button below.
View Details