Personal Hosting
Personal Hosting, affordable Personal Web Hosting Windows and Personal Web Hosting Linux at iWebHosting.com.my
A Hosting plan designed purely for Website used for personal purposes only or for those with limited budget and just starting to have your first website. You can host your personal blogging sites, share your pictures site , or perhaps video , personal homepage , web 2.0 websites, Wiki , Media Sharing and etc. The flexibility is yours. With the Web changing so rapidly, we still maintain ourselves with the latest technology and provide superior support.
We support both Windows Hosting or Linux Hosting. You should choose Windows Hosting if your site is running on ASP or ASP.NET. If your site is running on PHP, Perl, CGI then you have to choose Linux Hosting to host your website.
Web Hosting Pricing and Plan
Our Personal Web Hosting Plans comes with lots of features and freebies that help you to get live as soon as possible. Below is the list of them.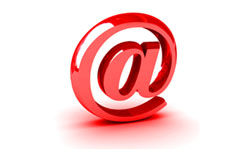 Unlimited Email Accounts
Why settle for limited email accounts with another web hosting provider? iWebhosting.com.my offer you free unlimited email accounts for your domain name. You can create [email protected] for free. We do not limit on number of email accounts you create. And the good thing is you can access your email anywhere you like just like Yahoo or Hotmail email account. Our Email Server is powered with SmarterMail Mail Server and Cpanel Built in Mail Server.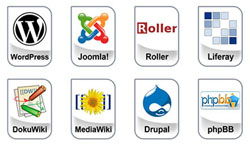 Full automated Scripts and Software Installer
Want to install Blogging , E-commerce or CMS or perhaps Forum. We have it all. From the popular Joomla , PHPBB, WordPress , PhpNuke , DotNetNuke, SiteFinity With all these tools, you can start your website even if you are newbies and don't know anything about html or coding. The good thing is you can have all this installed in just one click and take one minute for the installation. You don't need to contact our support. Everything is fully automated and you can just press and play!!!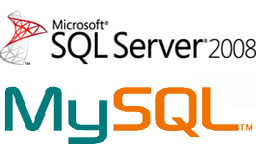 MySQL and SQL Server 2012 Database
Webcentral support both MySQL And MS SQL Server 2012 Databases. Our database server is hosted on separate dedicated servers. MySQL is hosted on Linux Servers. And SQL Server 2012 is hosted on Windows 2012 Servers. And regardless of whether your hosting is linux or windows , you have the option to host your database with SQL Server 2012 or MySQL Server. For Personal Hosting plans, you can have MySQL Databases for free and for SQL Server 2012, you need to purchase addon.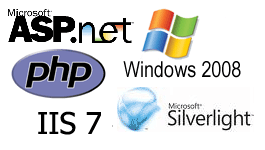 ASP, ASP.NET, PHP, Java Servlets
Need to run DotNetNuke, or perhaps PHPNuke, or develop your own java based websites. Trouble Finding Good Hosting Provider that supports all. Switch to iWebhosting.com.my. We full support all the programming languages above. You can mix and match the language in one website. (ASP and ASP.NET is only supported on Windows).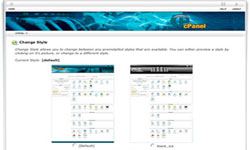 Web Based Control Panel
We have chosen the best control panel available to make sure you have good hosting experience with us. For Linux Based Servers, We use CPanel (Award Winning Linux Control panel for years) and For Windows, we use DotNetPanel as the control panel.
Demo Windows Based Control Panel
Demo Linux Based Control Panel