DotNetPanel Control Panel Demo
Check and See our DotNetPanel Demo, iWebHosting.com.my use the leading and the most popular Windows Control Panel.
DotNetPanel Control Panel
DotNetPanel is the most popular and has the most advanced features for Windows Web Hosting Environment. DotNetPanel is developed by SMB SAAS Systems Inc. A company dedicated to provide solutions specifically for Windows Hosting Automation Software.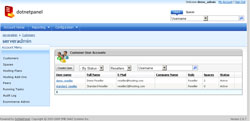 Unlimited Reseller Depth
With DotNetPanel, when you become our reseller, you can also sell a reseller plan where your client can be your reseller and so on. There is no limit on the reseller depth.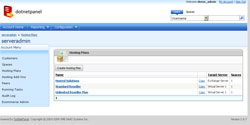 Enhanced Branding for Resellers
DotNetPanel is completly anonymous and fully customizable. Reseller can just choose to install the DotNetPanel Portal which is available from the Automated Installer section. Then you can fully change the logo, theme, css and etc. The DotNetPanel is completely anonymous, white label.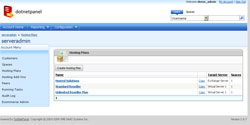 Language
DotNetPanel has its own language pack where you can choose to install to your DotNetPanel Portal. It support 17 languages from German, Chinese, French, Swedish, Estonian, Lithuanian and much more.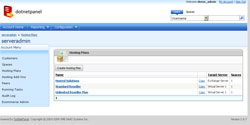 ASP.NET 4.5.2 and ASP.NET 5.0 Full Support
DotNetPanel support hosting your website with multiple asp.net version. You can switch ASP.NET version on your website without any downtime. DotNetPanel itself is built with ASP.NET 4.5.2 and ASP.NET 5.0.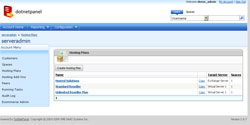 "Work on behalf of" Mode
With DotNetPanel, you can work behalf of your clients. When login as reseller, you can easily perform actions for your reseller client. You don't have to remember your clients login to do any things for them.