Plesk Demo
Plesk control panel demo on IWebHosting.com.my. Leading web hosting providers in Malaysia specialized on dedicated windows web hosting and Linux dedicated web hosting.
Plesk
Plesk is the most popular and has the most advanced features for Windows Web Hosting Environment.Plesk is developed by Parallels. A company dedicated to provide solutions for Server and Hosting Automation Software.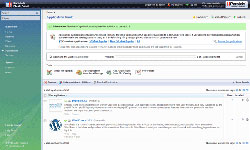 Innovative Ease of Use
Parallels Plesk Panel has a redesigned cleaner and easier to navigate interface. Your most commonly used tasks will be available to you immediately and all menu options have been streamlined allowing you to get what you need done efficiently and with minimal hassle.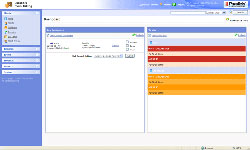 Enhanced Branding for Resellers
Plesk offer Reseller features on the control panel. With Plesk, Resellers can easily create their own client without have to worry that their client will find us as the hosting provider. It comes with complete anonymity and also billing software to manage the reseller client. With the enhanced branding features, reseller can design the control panel to match their company profile and websites.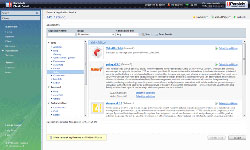 Language
Plesk offer multi language support for its control panel. So for resellers, you can resell your web hosting offer to all country around the world and don't have to worry about retranslating the languages. Major languages are suppported in Plesk.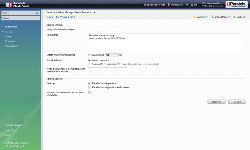 IIS 7 and Windows 2008
Plesk has been working closely with Microsoft since the IIS 6 and Windows 2003 release on the market. And now Plesk version 9.0 has been redesign and re-engineered to work perfectly with IIS 7 and Windows 2008. Managing Websites, and Windows related administrations functions can be easily automated in Plesk.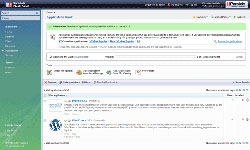 Software Installer
Plesk support lots of free software installers that has been supported by community. Start from ASP.NET Software such as DotNetNuke, Community Server, ASP.NET Starter Kit or even PHP Software such as WordPress Blogging , PhpBB Forum, OS Commerce and much more. Everything is supported and can be installed in just one click.
Silverlight, ASP.NET 3.5 and PHP Support
Plesk supports all the new language and programming platform from Microsoft. Silverlight and ASP.NET 3.5 is supported in the Control Panel. You can switch different version of control panel easily without any downtime.