cPanel Control Panel Demo
CPanel Control panel demo on IWebHosting.com.my - Malaysia leading Windows web hosting and Linux web hosting service providers.
cPanel Control Panel
cPanel is by far the most popular and user friendly control panel designed for Linux Hosting Environment. With the release of cPanel 11, you can easily administer your website, install scripts and software easily. It is perfectly targeted for newbies or experienced web programmer.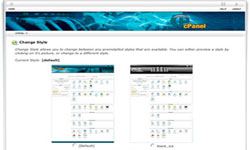 Web 2.0 Design
Web 2.0 Design cPanel 11 integrates web 2.0 functionality to provide users with a great feel to their interface. With features like collapsable menus, enhanced form validation, zooming, and other javascript and AJAX goodies, the new interface provides both fashion and function.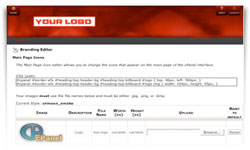 Enhanced Branding for Resellers
cPanel 11 puts branding into a whole new category, the category of simple to use. With cPanel 11, you can change any image within the interface to a custom image of your choice. You can even edit CSS to modify font colors, font sizes, table borders, and more. The new CSS based layout gives infinite flexibility in the customization of the interface to meet your needs. Our enhanced branding for resellers will even allow you to add your own logo to the interface with a click of a button.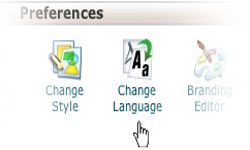 Language
cPanel 11 now has increased language and character set support. You can now easily change the language that is displayed in your cPanel interface. There are many language files available at http://lang.cpanel.net with more on the way. Changing the character set for your customers is easy as new language files can include the character set they need to use.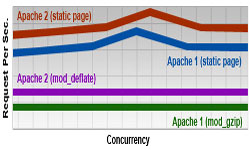 Apache 2 and 2.2 with the new EasyApache
cPanel 11 includes a new EasyApache interface which provides access to Apache 2 and Apache 2.2 configurations. These configurations can be edited to be very specific, including custom Apache and PHP build options and configure flags. With the enhanced performance of Apache 2, and the ability to fully customize your Apache installation, your web server will be running full speed in no time at all.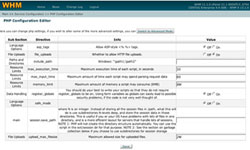 PHP Config
For those who develop in PHP or have specific PHP requirements, PHP configuration and PHP information sections have been added to WHM and cPanel respectively. Within in the new PHP Configuration Editor, server owners can simply modify a few select PHP options, or use advanced mode to customize PHP to a higher level. These modifications, or the default PHP configuration can be provided for users within cPanel so they can ensure their PHP software will work.